Are Strawberry Legs Permanent?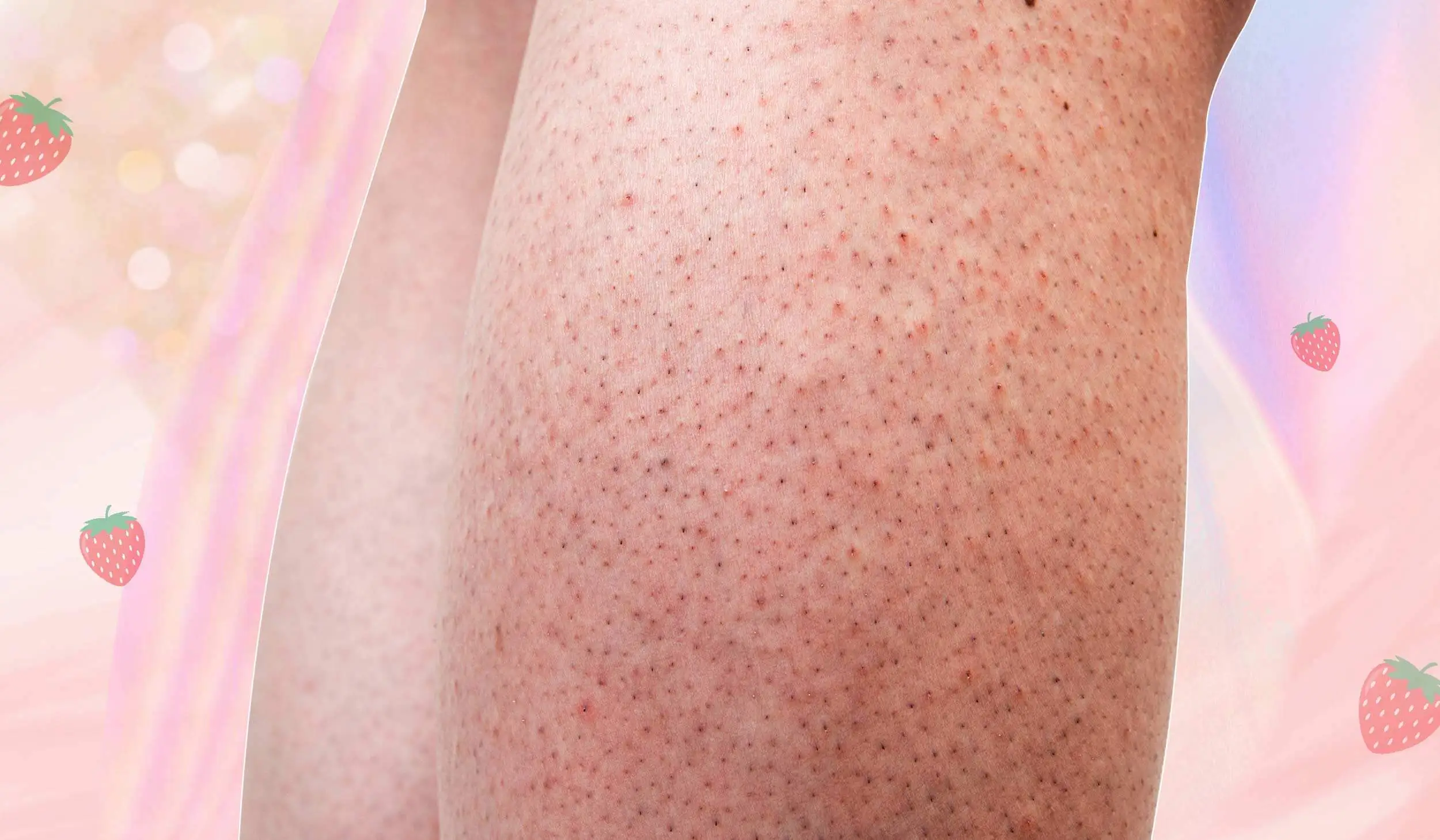 Undoubtedly, with the arrival of spring, most of you might have started wearing those short floral skirts and shorts to beat the heat. And nothing seems to be unflattering and ruining your game than those pesky dark spots all over your legs and thighs totally ruining your entire look. If you are wondering what those black dots, they are nothing but Strawberry Spots, a common skin condition plaguing many women.
The term Strawberry Spots refers to the dotted or pitted appearance of the skin that resembles the dotted exterior appearance of a strawberry. These dark spots are actually open comedones that are hair follicles or ingrown hairs that get trapped under the skin. The spots may also entrap a mixture of bacteria, dead skin cells, and oil.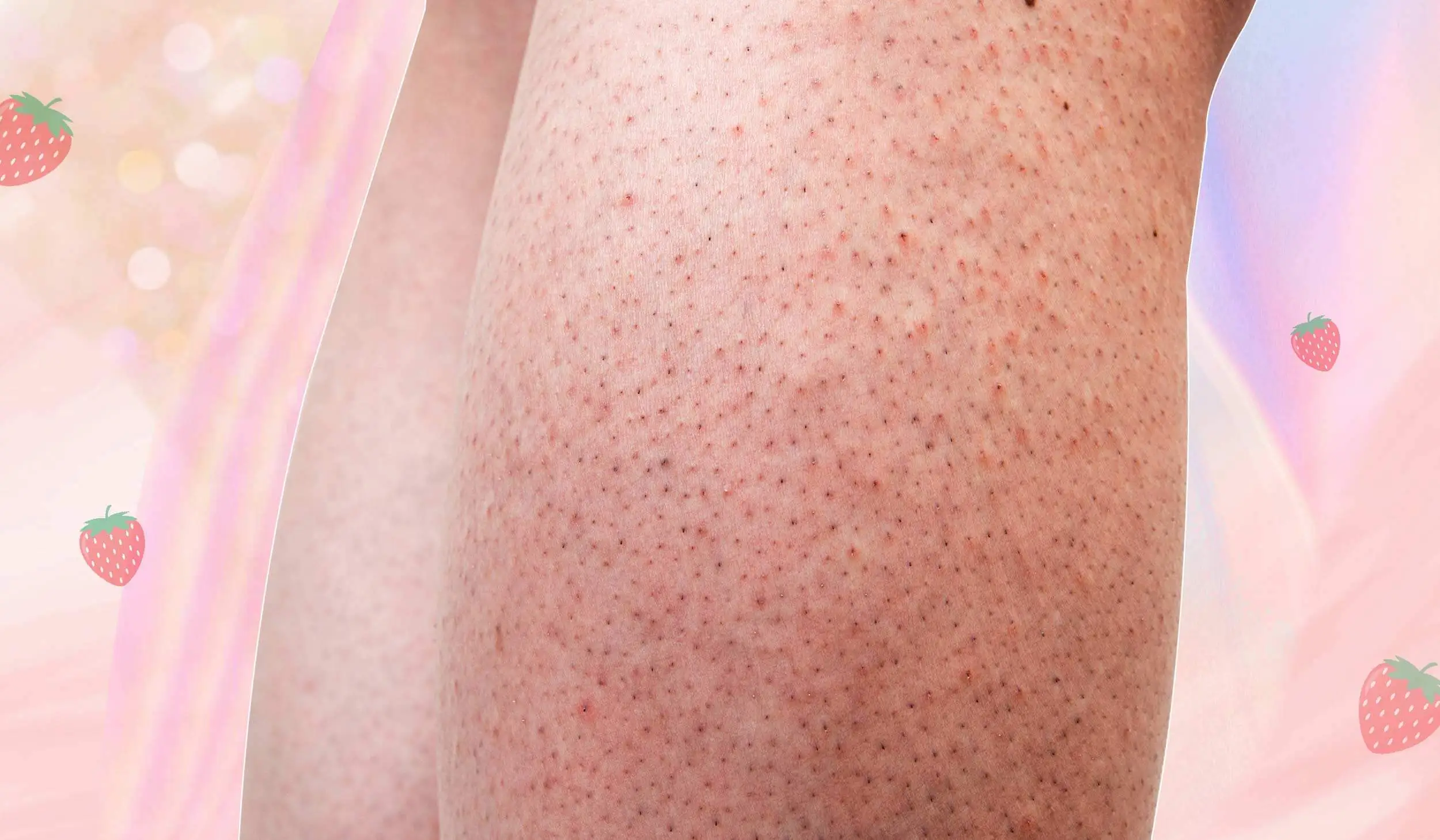 Some of the common causes that lead to strawberry legs include clogged pores, shaving rash, folliculitis, keratosis pillaris, and even extreme dry skin. This condition makes the skin extremely parched, rough and covered with small reddish-black bumps.
Well, although they might have an impact on your self-confidence, they are not at all harmful and are totally treatable. One might go for cosmetic treatments or opt for medical intervention if the condition is severe, however a milder form of strawberry legs can be treated right at home with some common home remedies to flaunt blemish-free gorgeous legs.
Natural Exfoliator Recipes For Strawberry Legs
Oatmeal-Honey Scrub
Ingredients:
2-3 tbsp of sea salt
2 tsp honey
1 -2 tbsp yogurt
Method:
Pour all the ingredients in a blender and blend them into a homogenous mixture
Apply it all over your legs and slightly scrub all over.
Wash off with cool water and apply some moisturizer.
Benefits:
Imbued with anti-inflammatory properties and minerals, the sea salt scrub not only treats parched skin, and unclogs the pores but also removes dead skin cells and clears grime. Presence of minerals also helps maintain the pH balance of the skin making it smooth and radiant. Yoghurt and honey moisturize the skin, reduces suntan, dryness, and itchiness.
Coffee-Sugar Scrub
Ingredients:
3-4 tbsp ground coffee
2 tbsp sugar
2 tbsp aloe vera gel
2 vitamin E capsules
Method:
Mix all the ingredients in a coarse mixture.
Cut open the vitamin E capsule and squeeze the oil in the mixture.
Apply the mixture all over your skin and gently exfoliate in circular motions.
Wash the scrub off your body with lukewarm water and apply some moisturizer afterward.
Benefits:
Packed with antioxidants, this coffee scrub is a boon for people suffering from strawberry legs and cellulitis. While sugar helps in scourging the pores of any dust and grime particle, and removing ingrown hairs, the addition of aloe vera gel moisturizes and lightens the skin and vitamin E oil treats fine lines, wrinkles and minimizes scars. Use this scrub twice a week, to reverse the effects of sun damage and get smooth, supple skin in no time.