Kylea Health and Total Living Drink Greens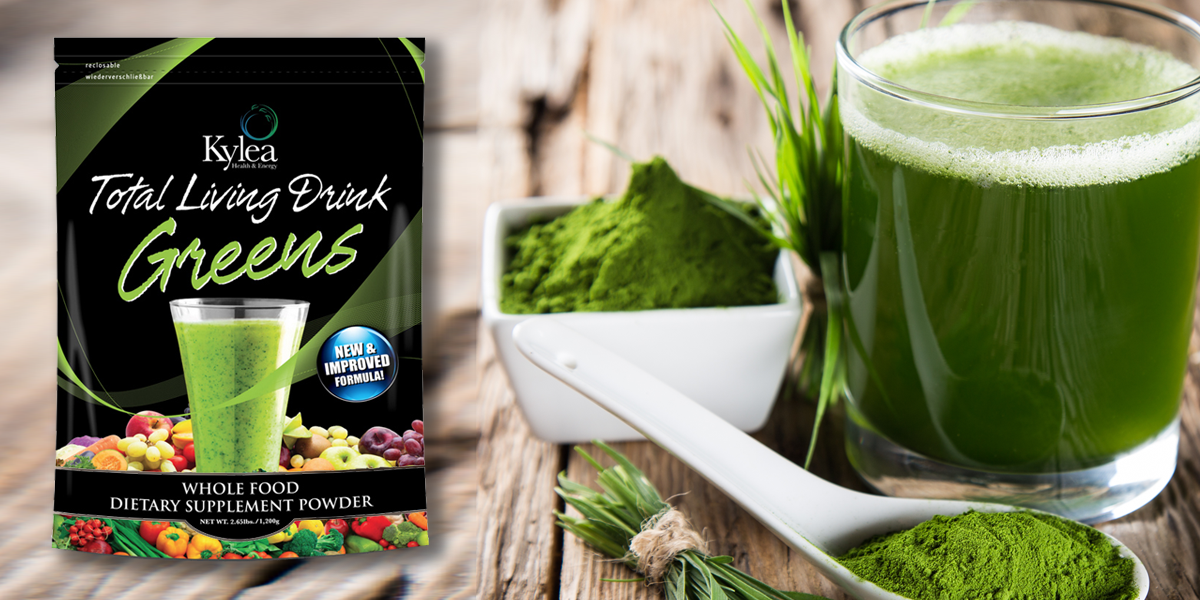 Once upon a time there lived a person who dedicated her life to the doldrums of corporate America. She was a mother of three children. She was a dedicated wife. She worked tirelessly to make money and help provide for her family.
But it was her end that was doom, gloom. It was sadness, it was despair. Because she always put herself on life's proverbial back burner, she became unhealthy and stressed. She ate bad. She worked out none.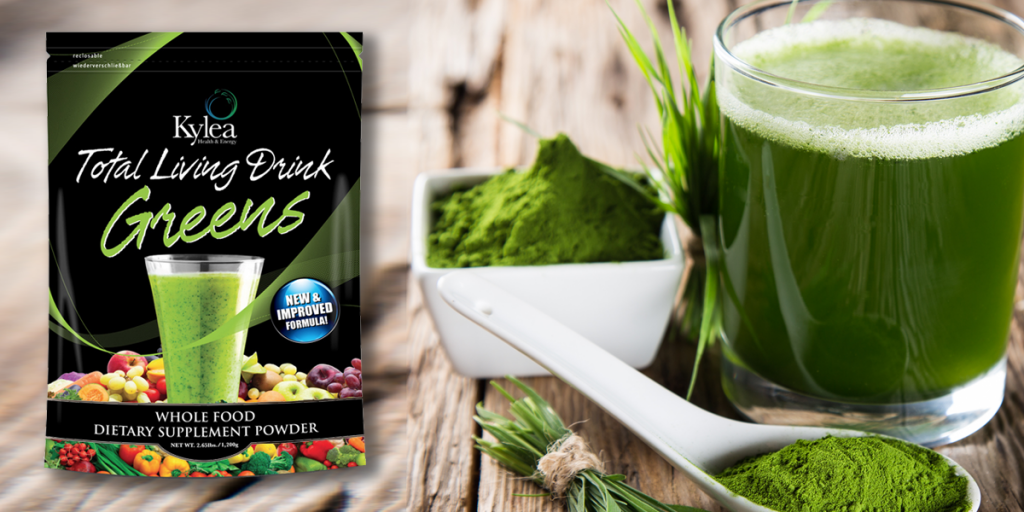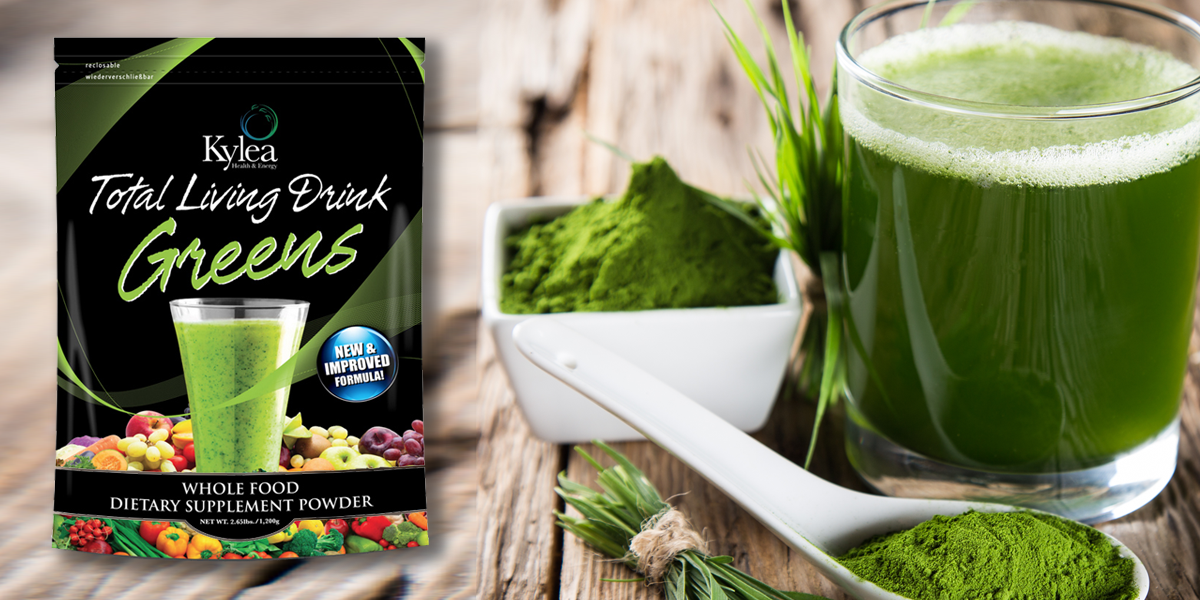 The fact is, the example above could fit many men and women. Many of us, sadly, are this woman. We've allowed our own health to depreciate because we've been so focused on our careers and families. In the end, your body doesn't give you a break because you worked long hours at a job. Often times, the exact opposite occurs and our body actually does, "break."
Sometimes being superdad and supermom requires a superfood green powder drink to supplement our health. In my Total Living Drink Greens review, I am going to explain how this stuff completely changed my life. I am going to convey a message of health and prosperity existing in an overloaded, bustling modern world.
It all started three years ago when I went to the Doctor to have some allergy testing accomplished. My Doctor performed a slew of tests on me and as it turned out, I was deficient in a great many vitamins and minerals. At first, I was stunned; but after further consideration, my surprise was reduced to accepting what should have been obvious all along: I was living an unhealthy lifestyle. Sometimes, making money and being appreciated at your job can feel like "health," but the fact is, it is far from anything healthy.
Is studied up on vitamin supplements, but I always felt the Internet's tunneling mechanisms shuffled me back to just plain old organic fruits and vegetables. As my Doctor told me, "nothing is more nutrient dense than real fruits and vegetables." But this endeavor most certainly wouldn't be without obstacles. My corporate slavery lifestyle didn't exactly give way to slotting in extra hours per day to dedicate to juicing organic vegetables. This is when I changed my life and began to supplement with superfood green powders. I found Kylea's Total Living Drink Greens powder and never looked back. For the record, you don't have to use Kylea's superfood powder, but you should be aware that not all green superfood powders are created equal. If you choose to buy one at a store, make sure you read the ingredients label and make sure all the ingredients, including the amount per ingredient, is disclosed. If not, I'd say move on and look for another powder.
If you are vitamin deficient, INGREDIENTS MATTER.
Total Living Green Drinks ingredient volume per serving is perfect for me. I minimum of 7 fruit and vegetable servings per shake. So essentially, one serving of this powder amounts to 7, sometimes even 10, servings of organic vegetables and fruits. Prior to supplementing with a green powder, I rarely even got vegetables in my diet. It really is no wonder I was so deficient.
This powder also possesses probiotics. Before I started this supplementation plan, I honestly had no idea what probiotics really were and why they are so important. Additionally, I couldn't understand why they were so expensive. My Total Living Green Drinks ingredients include probiotics. Probiotics contribute to improved gut health. Numerous recent studies have shown that a happy gut translates to a happy brain. If you get the chance, Google that, you would be astounded to learn that an unhealthy gut bacteria balance can cause anxiety and depression.
Total Living Green Drinks benefit your fight against cancer, as well. Because the green powder contains antioxidants, your body is able to fight cancer causing free radicals.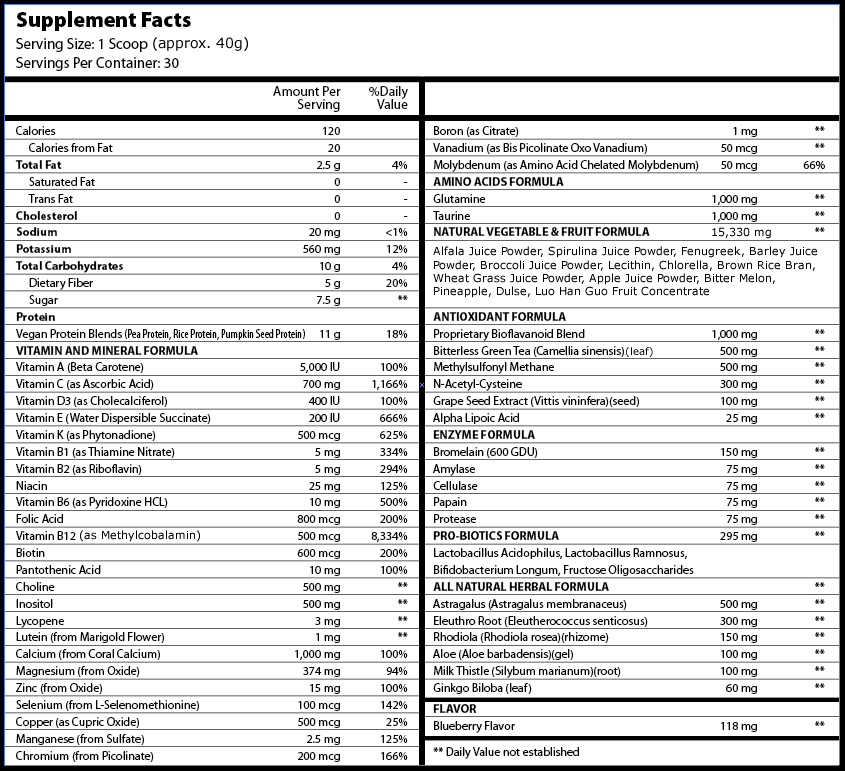 You might be wondering what the heck I pay?
I pay $99 per month. My calculations make that about $3 for each serving used. I use it as meal replacement at breakfast and lunch and I can't think of that many cases where you can get either of those meals for less than $3. Unless you choose fast food, but then, you really shouldn't be reading this article if you are considering that type of a plan.
Does it taste gross?
Total Living Green Drinks taste like spicy Nyquil. I'm kidding, friends, it taste like a green superfood drink should taste. I will say Kylea seems to do a good job making the taste work out nicely, even when used in straight water. I typically use soy milk. I don't think you will have an issue at all.
Is this the only option?
No, there is Shakeology. It taste great as well and is loaded with macronutrients just like Total Living Drink Greens is. You might like it better, who knows? I did it for a couple of months myself. The only complaint I had was it upped my monthly spend from $99 to around $130. If that doesn't bother you and you enjoy Shakeology more, then it might make sense. In the end, my advice is to do something before you get told by your Doctor that your fatigue and allergies were really just a case of vitamin and mineral deficiency.
For more information of Kylea Health and Total Living Drink Greens, please visit www.kyleahealth.com